Practical, Purposeful Legal Counsel
For clients in San Francisco, San Jose, and the rest of the Bay Area
REACH OUT TO US
What Qualifies as Misappropriation of a Trade Secret?
Feb. 27, 2023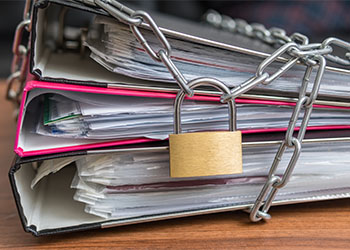 Business owners work hard to build their companies from the ground up. This process involves a substantial investment in time, money, and effort. Thus, business owners have the right to protect their intellectual property. However, immoral individuals may take advantage of unsuspecting businesspeople to misappropriate confidential company information.
At Leet Law, we work hard to protect our clients' rights and seek their best outcomes. Our business and trade secrets attorneys proudly serve San Jose, California, residents and business owners. We also extend our legal services to those throughout the Bay Area, including the communities of San Francisco, Oakland, and Palo Alto.
What Is a Trade Secret?
A trade secret is confidential information essential for a business's proper functioning. The term "secret" denotes information the public cannot access. This information may include formulas, ingredients, components, diagrams, schemes, prototypes, designs, data, programming code, and other sensitive information not meant for public disclosure.
Generally speaking, trade secrets are included in patent filings. They can also be part of core business functions. Disclosure of trade secrets would likely place a business at a disadvantage with its competitors.
Consider these examples:
A fast-food restaurant has a special recipe that only upper management knows.

A pharmaceutical company develops a drug containing undisclosed ingredients until the product is FDA-approved and ready for public consumption.

An automobile manufacturer creates a new engine technology that promises to reduce gasoline consumption.

An electronics manufacturer has developed a new production system that will slash costs.
These examples highlight sensitive information that, if publicly disclosed, may negatively affect the corporation by allowing competitors to copy or patent it for themselves.
This potential situation underscores the secrecy in several industries, such as the pharmaceutical industry. Pharmaceuticals invest millions of dollars in bringing a product to market. Therefore, it's important for them to protect their trade secrets to prevent unethical replication of proprietary formulas.
What Qualifies as Trade Secret Misappropriation?
In essence, " to misappropriate" refers to acquiring sensitive and confidential company information by unethical or illicit means. It is worth noting that the misappropriation of intellectual property or trade secrets is often an inside job.
For instance, research has shown that 37% of trade secret misappropriations stem from business relationships. The data obtained refers specifically to customer, vendor, and employee information. Additionally, information about resellers, insurance policyholders, and subscriber data are popular misappropriation targets.
The following are some common methods used to obtain trade secrets:
Information downloaded from servers or company computers onto pen drives.

Unauthorized reproduction of documents such as diagrams, plans, memos, letters, etc.

Copying of financial records and statements.

Undercover recording of conversations, speeches, or meetings.

Stealing of electronic and physical files.

Hacking into databases either on-site or remotely.
Please bear in mind unscrupulous individuals seek creative ways to access information illicitly. However, the likelihood of external hacks is much lower than internal ones. The bulk of these information breaches are caused by company employees.
The motivations for misappropriating information are often financial. However, some employees may feel compelled to share information they believe should be part of the public domain. These whistleblowers often use this term to disguise unethical or illegal means of obtaining sensitive corporate information. Authorized disclosure of confidential information is considered misappropriation. Doing so may violate copyright and patent laws opening the door to lawsuits.
Employee Protections against Employee Misappropriation
Considering that most information breaches occur from within, corporations must ensure they take appropriate steps to protect information, such as:
Non-Disclosure Agreements
Companies can ask employees to sign non-disclosure agreements (NDAs). Violation of an NDA comes with severe legal consequences, mainly based on financial compensation.
Cybersecurity Measures
Corporations must ensure robust cybersecurity measures are in place, such as multi-factor authentication, to avoid unauthorized users accessing sensitive information.
Employee Training
Companies can invest time and effort in providing information security training. This training is often part of the onboarding process.
Remedies for Misappropriation
The most common means of repairing trade secret misappropriation is litigation, which can unfold either civil or criminal court.
Civil litigation aims to obtain financial compensation for economic damages stemming from an information breach. For instance, an employee sharing a customer list with competitors causes the company to lose customers. As a result, the liable party would need to compensate the affected parties for their losses.
Criminal charges may arise if fraudulent and illicit means are used to obtain information. For example, suppose an employee breaks into an office to gain access to documentation. This action may constitute trespassing or burglary.
Speak With an Experienced Trade Secret Attorney
Consulting a skilled litigator is a crucial step to take if you suspect misappropriation. At Leet Law, our team is prepared to provide you with devout advocacy and personalized guidance throughout your case. Contact our office in San Jose, California, today to speak with an experienced trade secret attorney who can deliver the support you and your business deserve.