Practical, Purposeful Legal Counsel
For clients in San Francisco, San Jose, and the rest of the Bay Area
REACH OUT TO US
Dispelling Business Formation Myths
March 21, 2022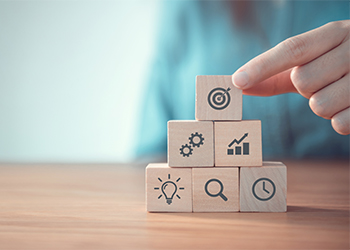 Congratulations! You've decided to take a big step forward and start your own business. As an entrepreneur, you know what it takes to innovate and work hard, but you may not be as familiar with all the legal ins and outs of business formation. Maybe you've heard certain things from friends or colleagues, but you aren't sure what to believe. Starting a business is too important to just rely on hearsay, and you need to know facts from fiction.
For help with any aspect of your business formation, contact us at Leet Law today to set up a consultation. From our office in San Jose, California, we're able to serve clients throughout the Bay Area, including San Francisco, Oakland, and Palo Alto.
Five Common Business Formation Myths
1: Choosing a business entity is only important for large businesses.
Wrong. Even the smallest businesses need to choose their entity thoughtfully as it will have lasting implications for taxes and how your business is run. When deciding, it's best to consult with a business law attorney and an accountant who is well-versed in business law.
2: You must be a U.S. citizen to own and operate an LLC.
You can actually live anywhere in the world and own and operate an LLC in the U.S. However, if you want to work in the country, you must have a visa or be a legal U.S. citizen. Any non-U.S. citizen can start an LLC in the U.S. but own and operate it overseas. However, note that this rule only applies to LLCs and C-Corps, but not S-Corps.
3: Incorporation provides absolute liability.
No business entity can protect you absolutely from liability, but each structure will have its own benefits. In general, you have four choices when choosing your business entity type: LLC, sole proprietorship, partnership, or corporation. Each offers different protections.
On the lower end of liability protection are sole proprietorships and partnerships since your business obligations and personal obligations are not separated from one another. An LLC offers decent protections, especially by shielding your personal assets from any business obligations. While corporations offer the most protection if your business is sued or loses money, you still may be vulnerable if you're personally sued. You could then be obligated to use your corporate stock to pay the damages.
4: A sole proprietor can't have employees.
Wrong. Even though a sole proprietorship is the simplest business entity you can choose (and is often the one assigned by default), you can still hire and employ workers just as you would in another business structure. You will still have to comply with all state and federal laws, including filing tax forms, withholding, and operating with an employee identification number (EIN). It's important to point out that with a sole proprietorship, there is no distinction between your business and your personal finances in the eyes of the law, so any liability you take on by hiring employees you'll be personally responsible for.
5: You don't need an attorney to help with the business formation.
Technically, anyone can form a business on their own without the help of professionals. All you have to do is file the right forms with the state and pay the applicable fees. But, is this a good idea? No! You've worked hard to bring your career this far and you need to make sure you're covering all your bases when forming your business. An attorney can explain your business entity options and how your choice will affect you in the future. They can also help you draft and review business contracts, write up partnership agreements, and ensure your business is set up for success.
How Leet Law Can Help
If you're in the San Jose, California, area and are considering starting your own business, reach out to Leet Law today to meet with one of our experienced attorneys. You owe it to yourself to start your new business properly, and we can help.