Practical, Purposeful Legal Counsel
For clients in San Francisco, San Jose, and the rest of the Bay Area
REACH OUT TO US
Common Causes of Construction Litigation
Sept. 14, 2022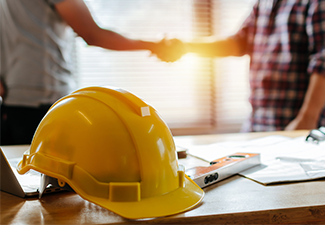 Clients who need to execute a construction project often create contracts with the contractor, construction professional, and other parties involved. Such contract documents often indicate the scope of the work, clauses, conditions, terms, and what to expect. Disputes may arise if either party to the agreement defaults on their contractual obligations or the project delivered isn't as expected. A strategic California construction litigation attorney can educate you about some of the common causes of construction disputes and how to resolve them.
At Leet Law, our attorneys enjoy guiding and representing clients in their construction lawsuits. Our team can assess all of the facts of your case, explore your available dispute resolution options, and determine the best way to resolve your legal battle and attempt to achieve the most optimistic outcome. Our firm is proud to serve clients across San Jose, Palo Alto, Oakland, San Francisco, and the rest of the Bay Area, California.
Common Causes of Construction Litigation
A legal issue or dispute may arise between the parties involved in a construction project due to a different number of reasons. Here are some common causes of construction litigation in California:
Contract Errors/Omissions
Construction disputes may arise due to inadequate work or negligent actions of the contractor or construction company. Such disputes may also be caused by limited design services, faulty workmanship, or a poorly delivered construction project.
Construction Project Delays
In every construction contract, there is a specified time that the project should be completed, and the building should be ready for use. A construction dispute may arise when there is a time lag or delay in the completion of the construction project.
Quality of Work
Furthermore, construction contracts often outline what the client should expect regarding the project. If the contractor delivers a poorly executed project that doesn't meet the client's expectations, disputes may arise.
Materials Used
In addition, clients expect the construction company to use high-quality construction materials when executing their building projects. Low-quality materials guarantee zero durability and may break, wash out, corrode, or warp. If the contractor compromised on the quality of materials used, the client might take legal action.
Abandoned Project
However, a contractor may abandon a construction project if they are no longer able to work on the building project. In California, abandonment or failure to complete a construction project without any reasonable legal excuse may result in a legal battle.
Payment Disputes
In the event that the client fails to pay the contractor or construction professional for the work done – as agreed – disputes may arise. The contractor may be eligible to file a construction default claim or lawsuit against the client to recover the money owed.
If you're involved in a construction dispute or your construction business is being sued, you must reach out to a practiced construction law attorney. Your lawyer can speak with you about the possible way to resolve the construction dispute and help determine the best course of action.
Legal Recourse
Some available options to settle legal issues involving a construction project include:
Mediation: In mediation, every party involved in the construction dispute will come together to discuss the issue and achieve a possible resolution. A third-party neutral — such as a mediator or mediation attorney— will help negotiate with the parties and facilitate a feasible compromise.
Litigation: However, in the event that mediation isn't pursued or otherwise doesn't achieve the desired outcome, litigation may be another legal recourse. This involves resolving the legal issue through a court hearing.
During the hearing, the disputing parties – or their legal counsels – will be allowed to present their case, and a judge will issue a final judgment. A skilled attorney can help argue your case diligently and improve your chances of achieving the best possible outcome.
Turn to Reliable Advocacy
Disputes usually arise at different phases of a construction project or when the project doesn't turn out as planned. Resolving such construction disputes will require interacting with the client, the existing agreement, the construction company or contractor, and other parties involved. Therefore, if you're involved in a construction dispute, hiring a loyal construction litigation attorney is essential for clear direction and to protect your best interests.
At Leet Law, we are enthused to provide skilled representation and comprehensive legal advice to clients in all kinds of construction litigation. As your legal team, we can assess every element of your case and inform you about your possible dispute resolution options.
Resolving construction disputes usually involves several complexities. Contact Leet Law today to schedule a beneficial case assessment with an intelligent construction litigation attorney. We proudly serve clients across San Jose, Palo Alto, Oakland, San Francisco, and the rest of the Bay Area, California.